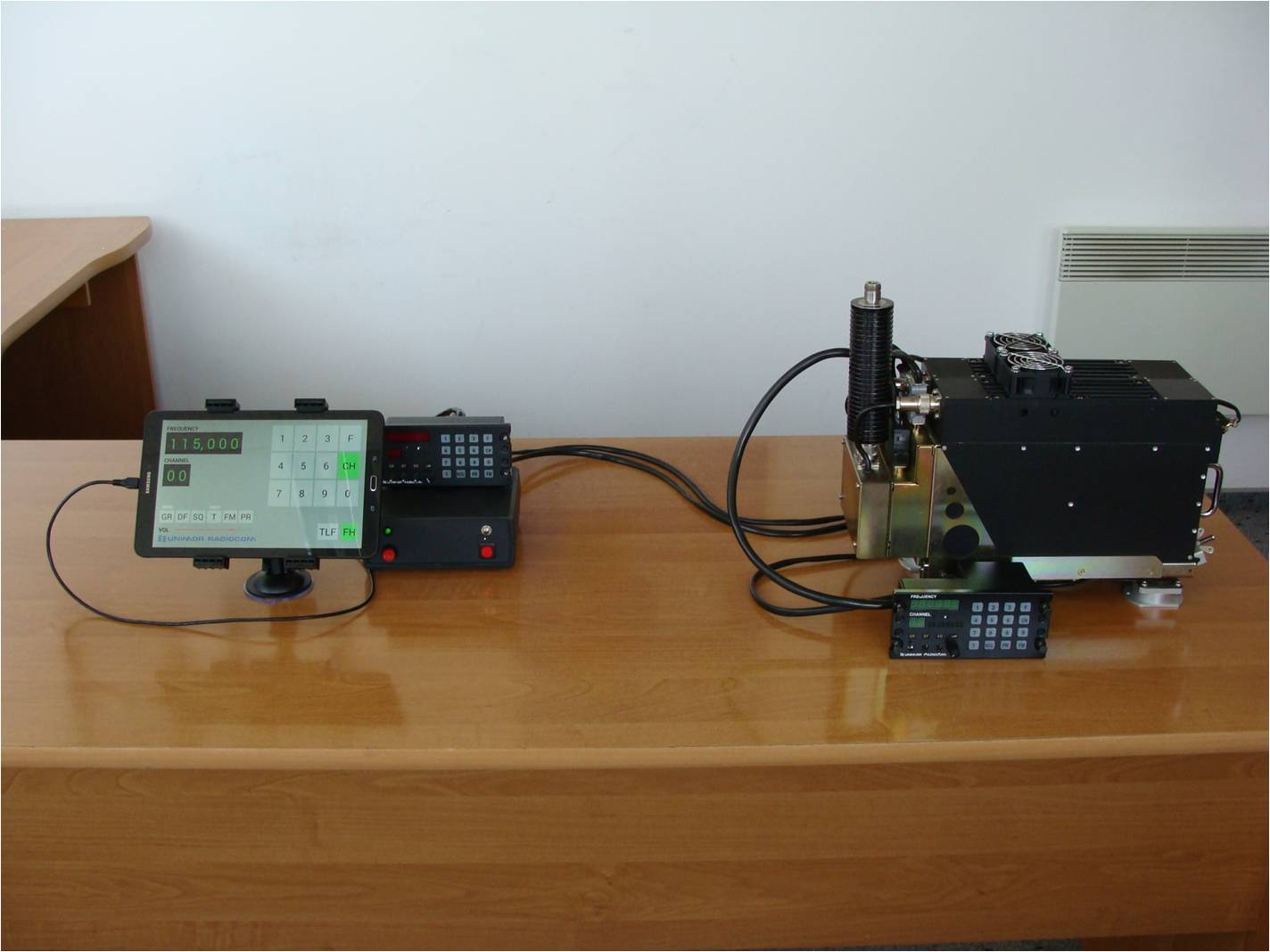 The order concerned the design, implementation and control software of the on-board air radio manufactured by Unimor Radiocom, a traditional supplier of radio communication equipment used in military and civil aviation. The work included also adaptation of the on-board computer simulator for cooperation with the tablet and modernization of the radio control module. The photo shows a test set of a radio controlled by a tablet using the on-board computer simulator.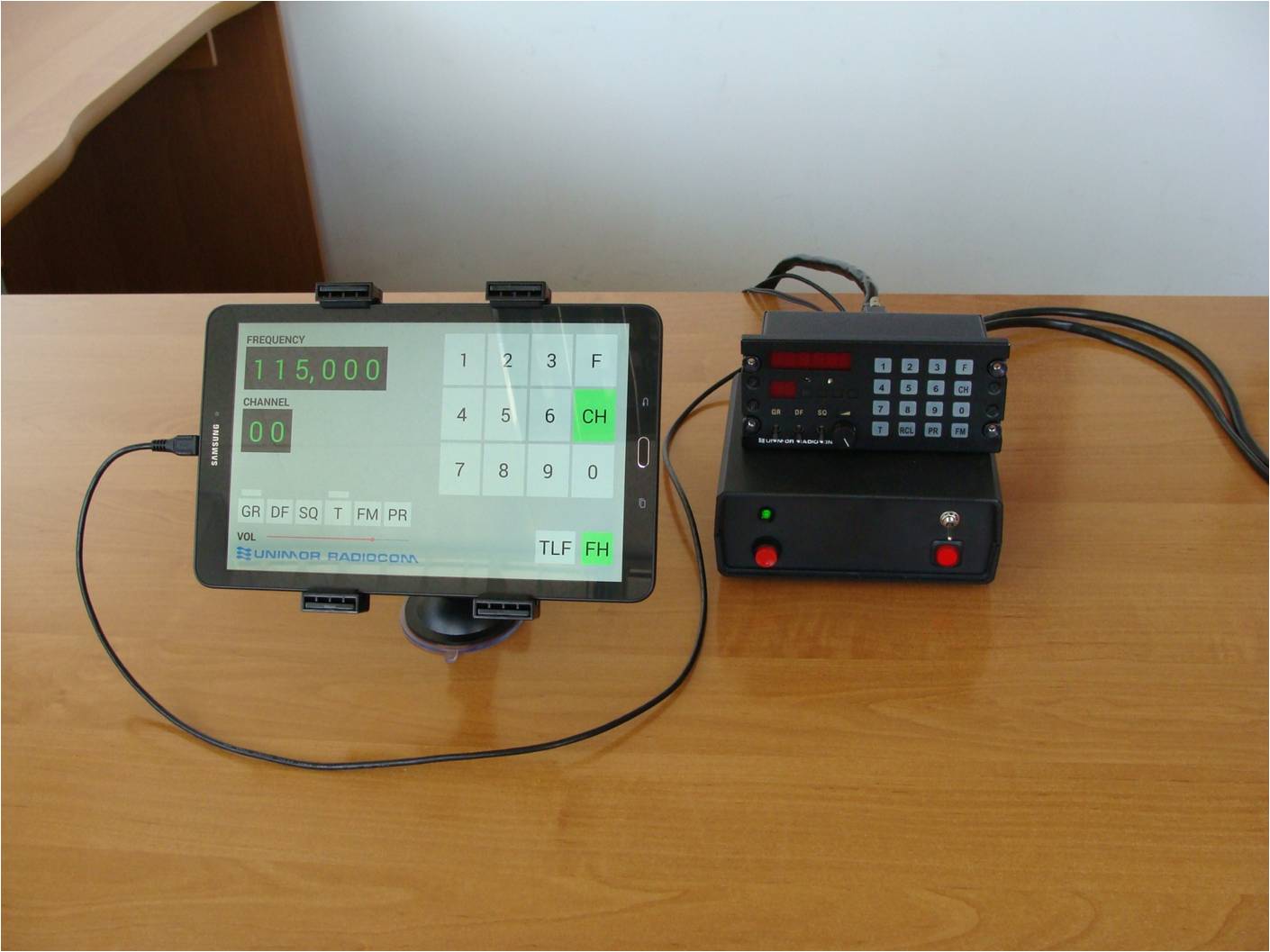 The tablet communicates with the simulator processor via a serial connection in the USB standard. According to the assumption, the software automatically activates on the tablet after connecting it to the simulator. The simulator processor recognizes the presence of the tablet and automatically disconnects the control from the programmer and begins to transmit to the radio the commands coming from the tablet via the airborne bus. Feedback from the radio station is transferred in reverse order.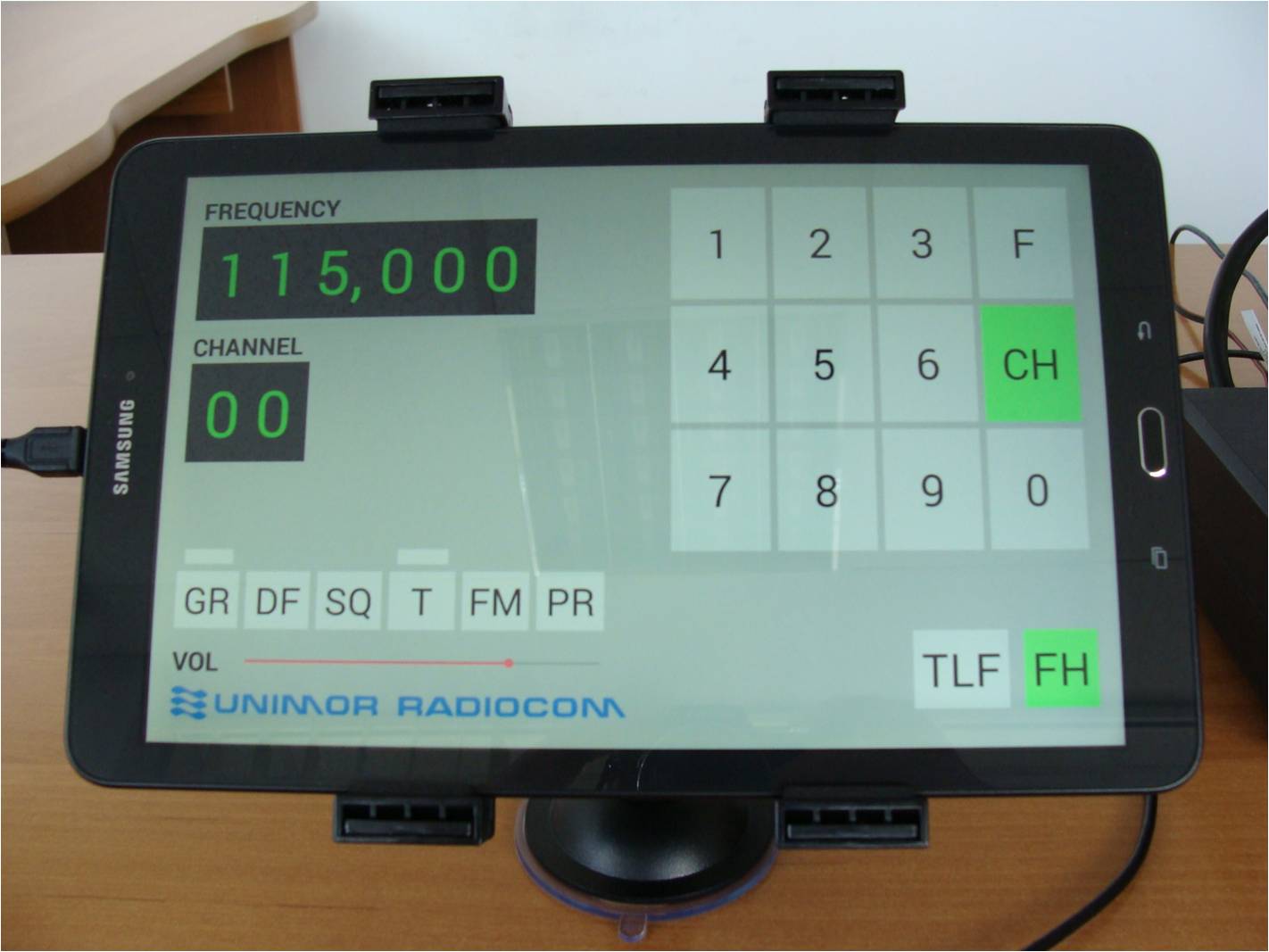 The tablet has full ability to control and monitor the radio. It is a selection of a pre-programmed channel, the possibility of direct selection of frequencies, control functions such as eavesdropping and signaling of the rescue receiver, radio station test with display of its result, commutation of signals in the radio station, volume control of correspondence.